Strategy Consulting and Financing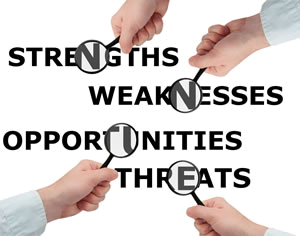 We help you to address the following questions:
What is the competitive advantage of your technology / product / idea?
How can you differentiate against competitors?
How can you build / optimize product development in an optimized organization?
What is the best affordable IP strategy?
What kind of "Return on Investment" can you expect at exit? When?
What is your best possible financing strategy?
How can you optimize your company for investments?
How to present your technology or product to investors?
How to identify suitable investors?
Should you merge / partner / sell the company?
We (help to) prepare your business plan!
Our experience in company development and financing will support your decision making
by offering advice and insights into the consequences of business decisions.
Experiences include:
Setting up multiple service and drug product based businesses
Decide focus on service vs. product development business
Positioning against competitive technology
Long term experience with VCs, banks and business angels
Mergers and company sales
 
 Please talk to us to decide on a joint way forward!